This 3 course meal idea features all the highlights of a restaurant with the incredible addition of your favorite things featuring grilled salmon. Add a bottle of your favorite wine or cocktail and you have a perfect 3-course dinner.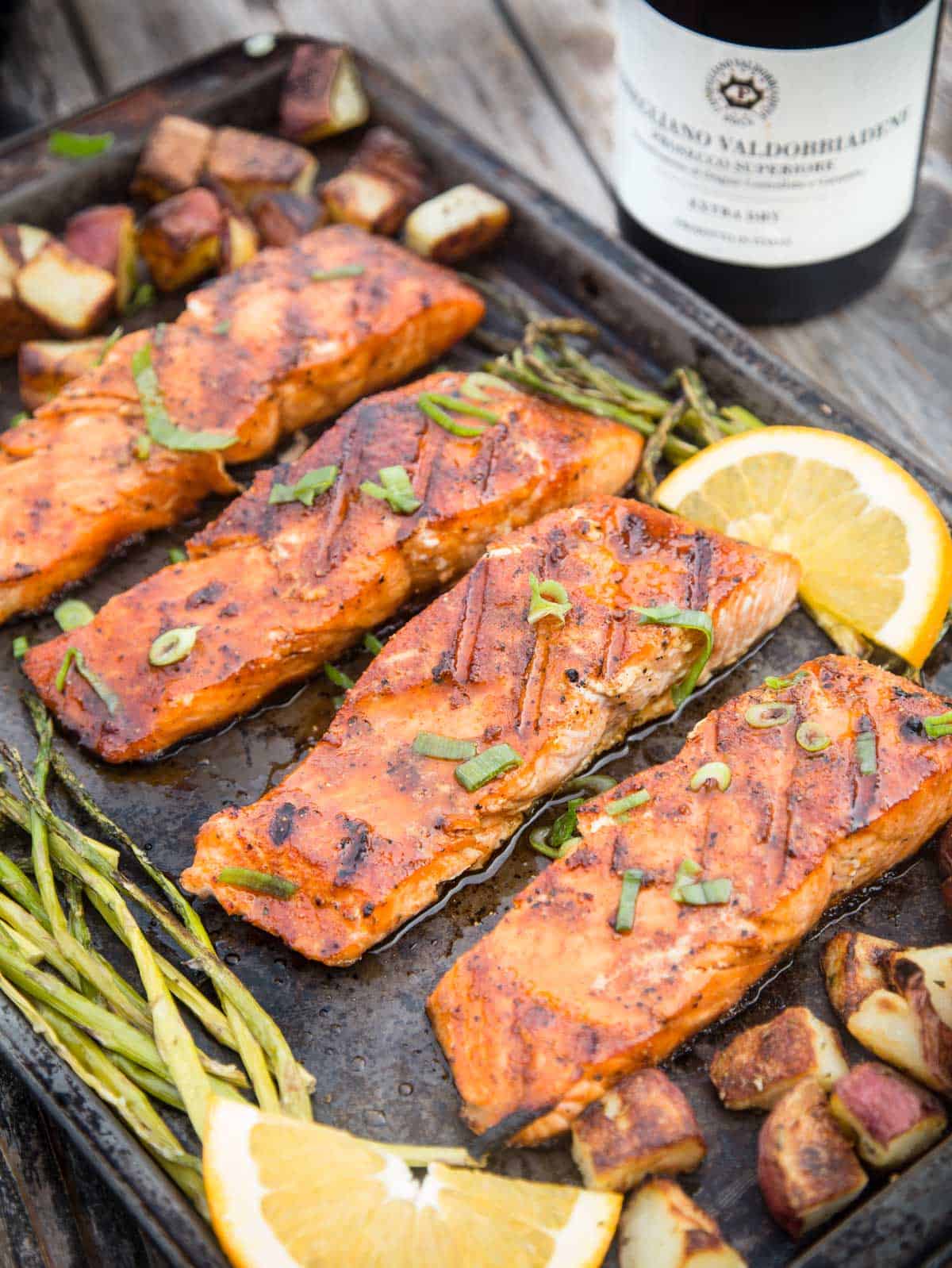 Jump to:
Whether it's Valentine's Day or a special date night, sometimes having an easy way to put together a fancy 3-course meal helps. And you don't need to sell out ridiculous sums of money to it either.
And if you are a parent or a couple always on the go sometimes slowing down to spend time together goes a long way. To make this 3 course meal easy we're focusing on a charcuterie and cheese plate for the first course, followed by grilled salmon, and finished with a great make ahead truffle so you can focus on the main dish and the company.
Course One: Cheese and Charcuterie Plate
Starting with appetizers. We're huge fans of cheese plates around here. So when it comes to date night we hit the store for a selection of cheeses and local charcuterie. I always get at least 2-3 different kinds of cheese (a hard cheese, a soft cheese, and something fun like a smoky blue), some spicy salumi or prosciutto, something crunchy (salty Marcona almonds in this case), and something sweet (quince and/or honey).
Make sure to add some grill roasted garlic to spread on that bread and for even more fun consider a grilled baked brie with wine. Have some time in advance? Make smoked almonds.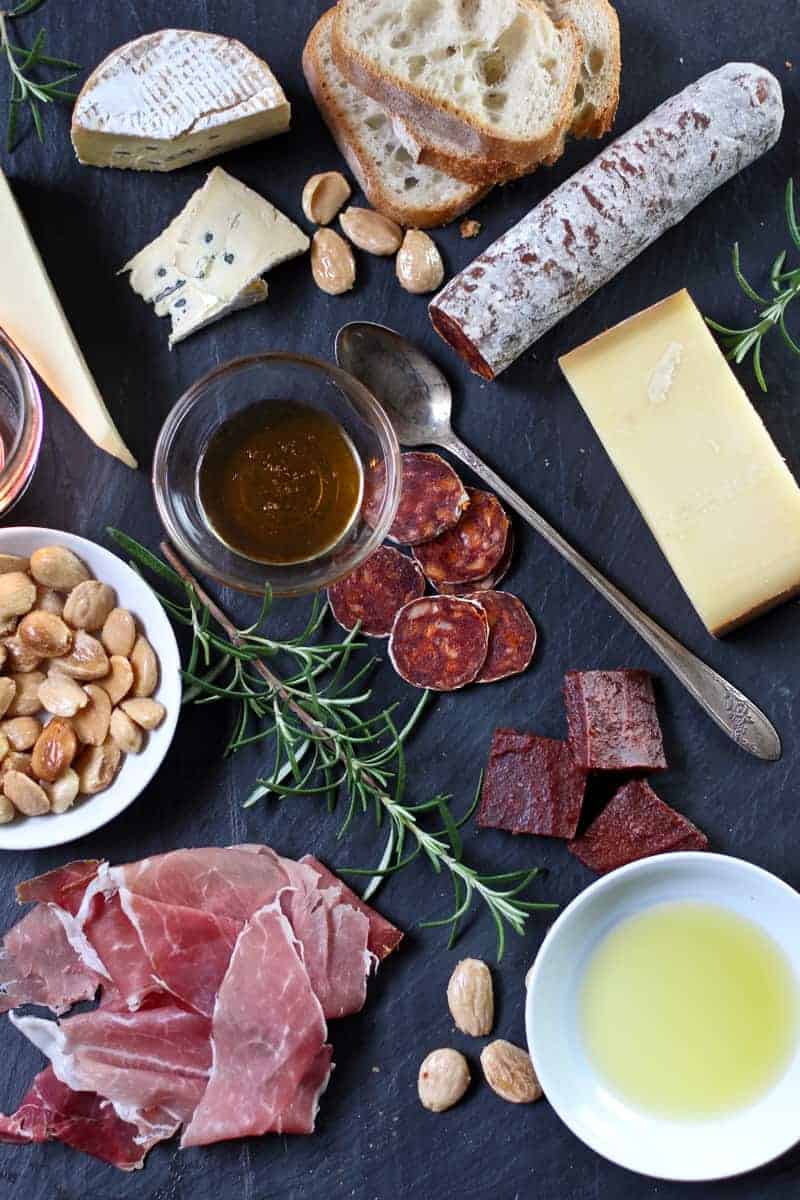 For the main dish you have several options. But I love salmon for a date night.
Course Two: Salmon
Before owning a grill or smoker I'd make salmon similar to they do in a restaurant; by starting the cook on the stovetop, and then finishing in the oven over broil to crisp up the top. It really is a great way to cook salmon without a smoker or grill. But with your grill or smoker, you can create even better salmon dishes! No oven needed.
Grilled salmon comes together in less than 30 minutes and can have so many variations. One that is elegant and full of flavor is our Grilled Orange Salmon with Maple Glaze.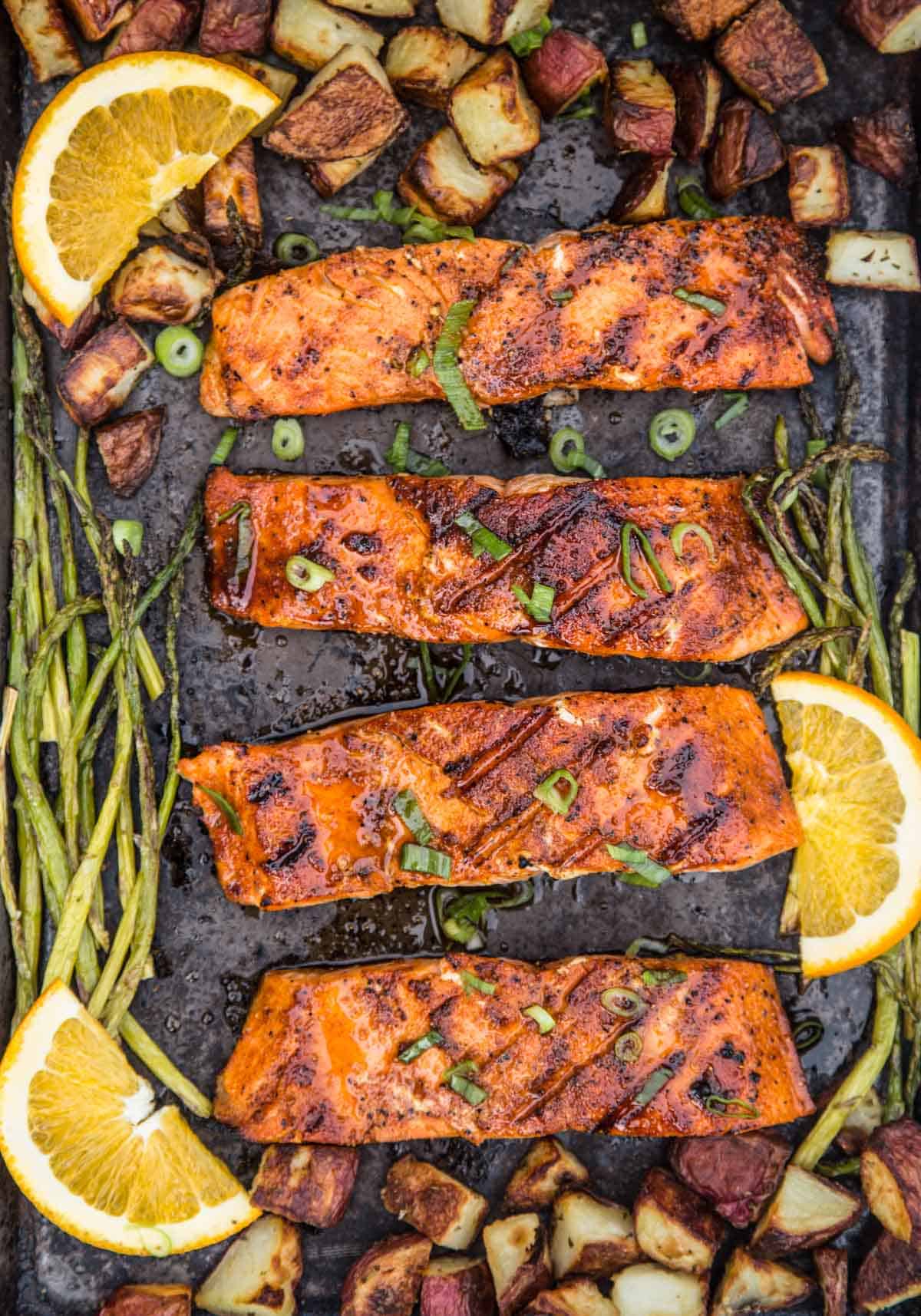 Additional Salmon Dinner Ideas
For a side we love to add potatoes. We have a great oven roasted potato recipe that is perfectly roasted with crispy crunch and soft interior. Or you can step it up a notch with our duck fat roasted potatoes.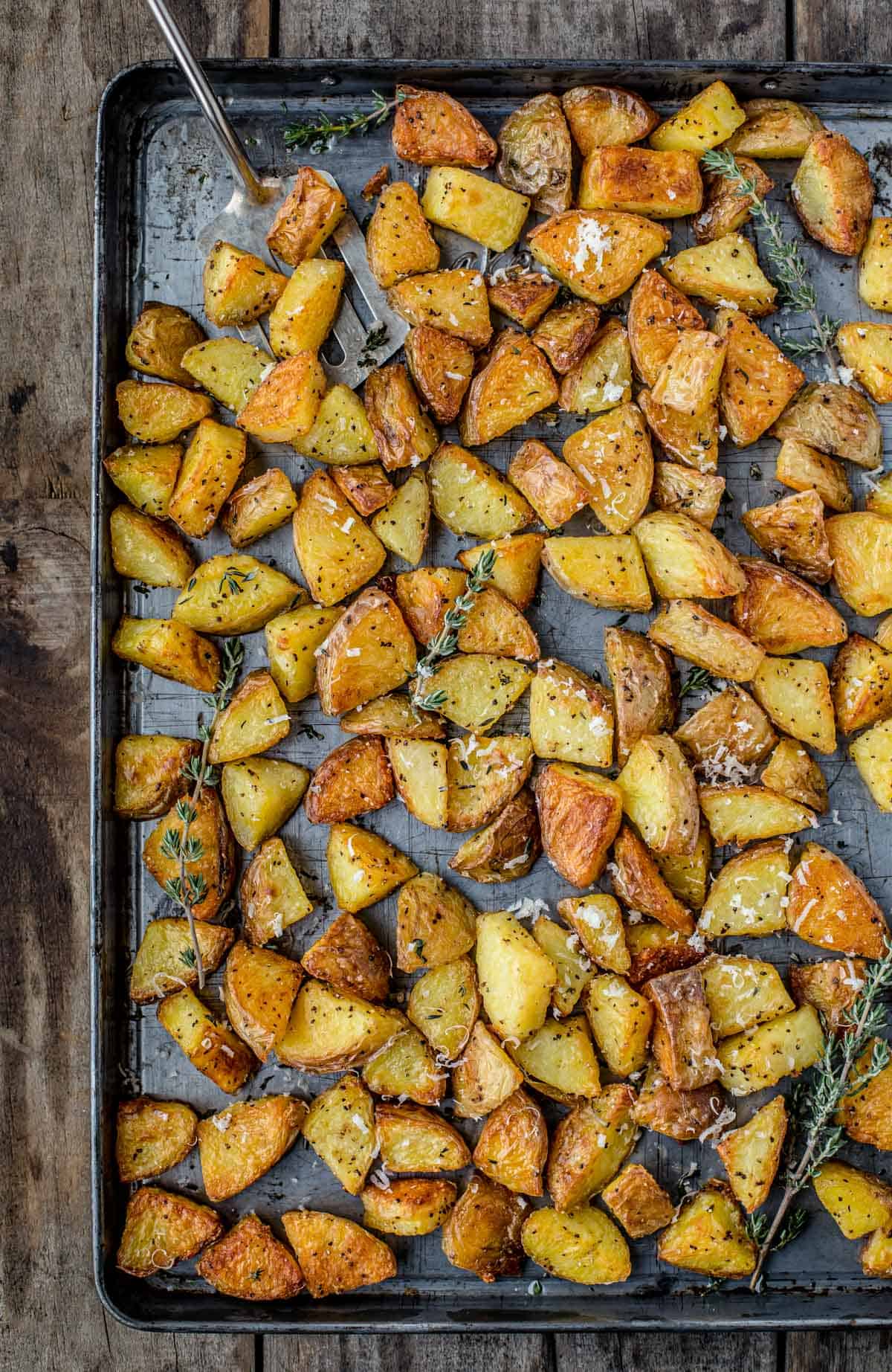 Explore all our side recipes.
Course Three: Dessert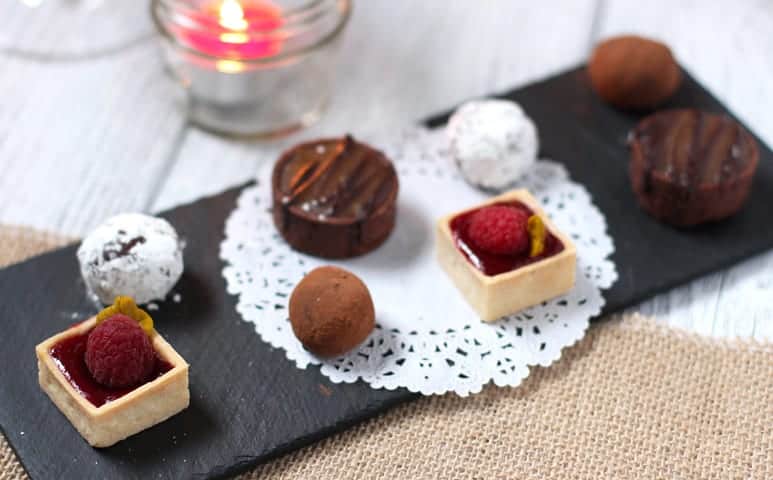 I'm ridiculously indecisive when it comes to choosing a dessert. I want to try everything! The nice thing about making dinner at home is that you CAN have everything. I like to go to the dessert counter at my local market or bakery and choose a few small bites whether cakes or truffles.
Again for a three course meal we want easy and delicious and we put our energy into the main salmon course.
Additional Dessert Ideas You Can Make
Bonus Course: Wine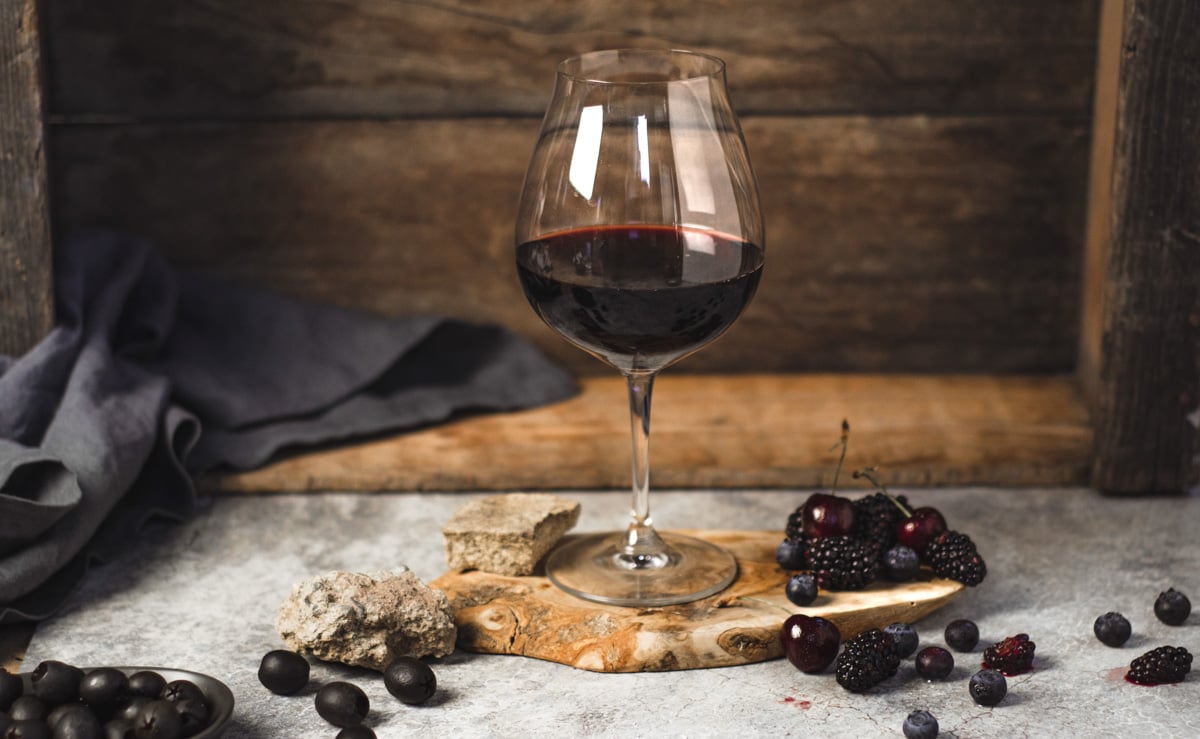 The best part of date night at home is that you can splurge a little on the wine since you're saving money by eating at home instead of paying restaurant markups.
Start with a glass of sparkling wine (as all good dates should!). Then move onto a nice Pinot Noir for the salmon. My favorite pairings for our salmon recipes is usually Oregon Pinot Noir. Oregon Pinot Noir and Salmon is a match made in heaven. A few of my favorite Oregon Pinot Noir producers include: Stoller Family Estate, Soter Vineyards, Eminent Domain, Cristom, Patricia Green Cellars, The Eyrie Vineyards, Bergström, J. Christopher, and so many more!
Finish with a nice fruity Zinfandel to pair with any dessert or even a sweet wine like port or dessert white wine.
Tried this recipe? Give us a star rating and we would love to see! Mention @vindulge or use the hashtag #vindulge on all the social media handles. And consider subscribing to our newsletter where we drop all our favorite ideas and inspirations every week.
---