Have you figured out what you're cooking up for your 4th of July BBQ yet? This holiday is one of my absolute favorites. I feel so strongly about this weekend that it's one that we block out each year and dedicate it strictly to family and friends. That means we go all out, and our grill and smoker are running 24/7. Well, not quite, but certainly close! This year is no exception. We are going big, except we still haven't figured out what yet? There will most definitely be some ribs, but what else?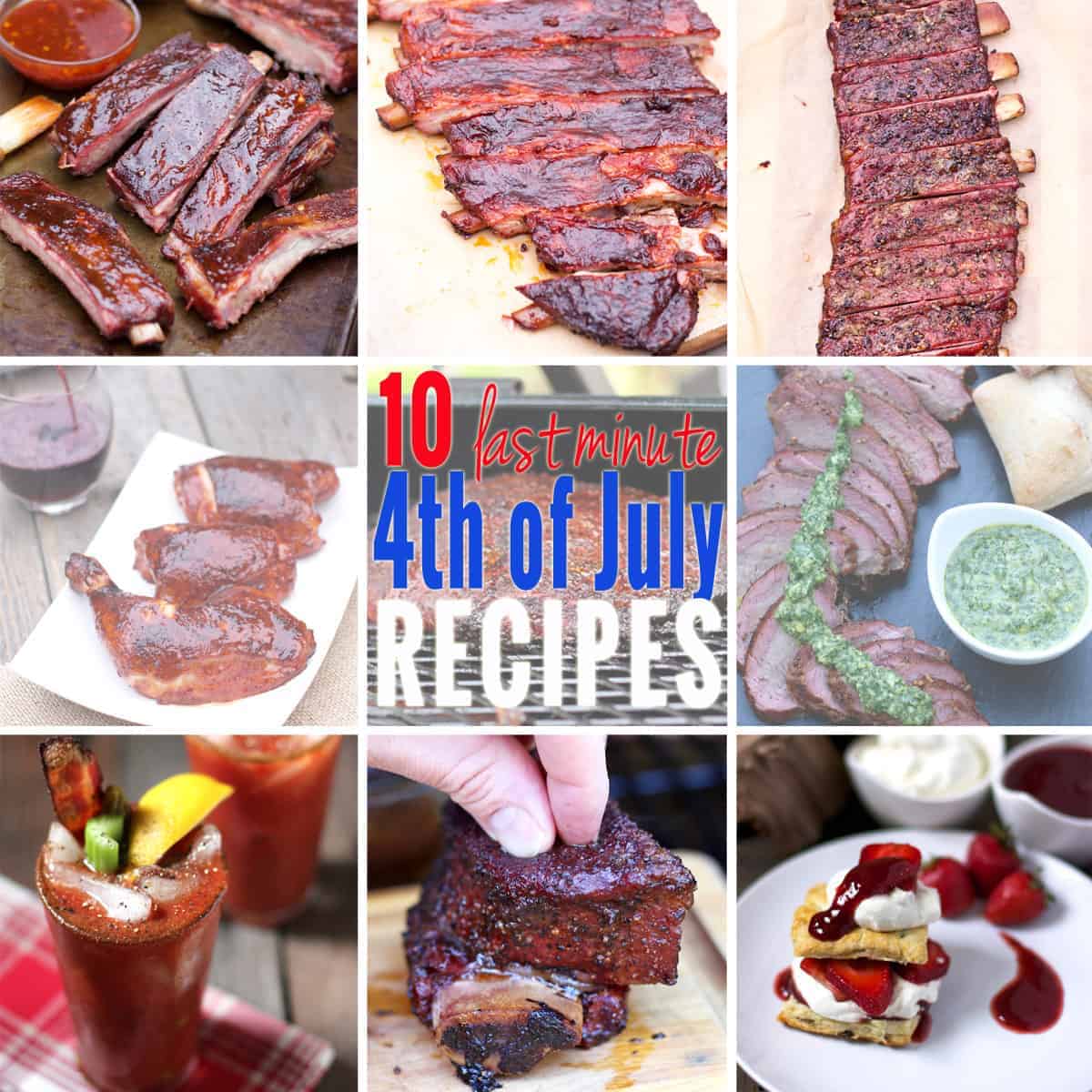 If you're like me and still looking for ideas, here are a few of my favorites. Whether you're hosting a BBQ or heading to a potluck, these are some winners.
Smoked Bloody Mary's with Smoked Bacon
This has become a staple around these parts. So.Darn.Tasty. Our amazing neighborhood does a morning parade that rivals the Macy's Thanksgiving Day Parade. True story. Ok that's a lie, but it's stinkin' adorable. Smoked Bloody Mary's with Smoked Bacon are a must while cheering on the crowd.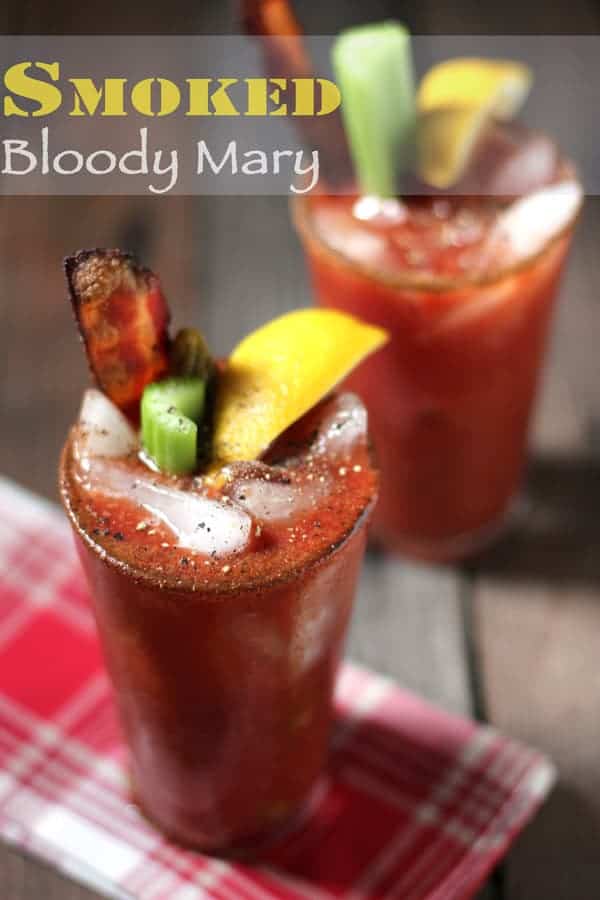 Now onto the meat…
Smoked Pork Ribs (Dry)
Yes!!! I mentioned ribs above. We're totally making some this weekend. We just haven't decided what kind… these simple salt and pepper dry ribs?…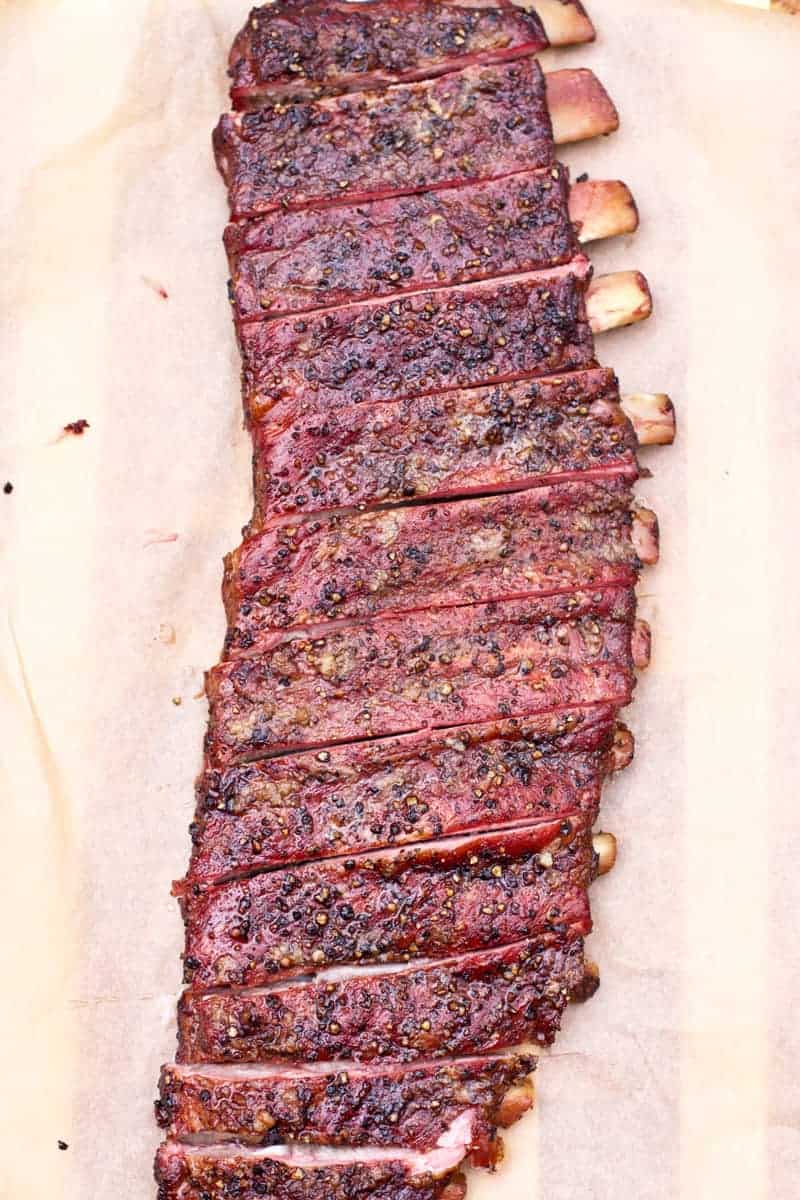 … Or sauced ribs?
Sauced Ribs
Not gonna lie, I go both ways when it comes to my ribs. Sometimes I love em sauced. So so saucy!!! Or…. RECIPE HERE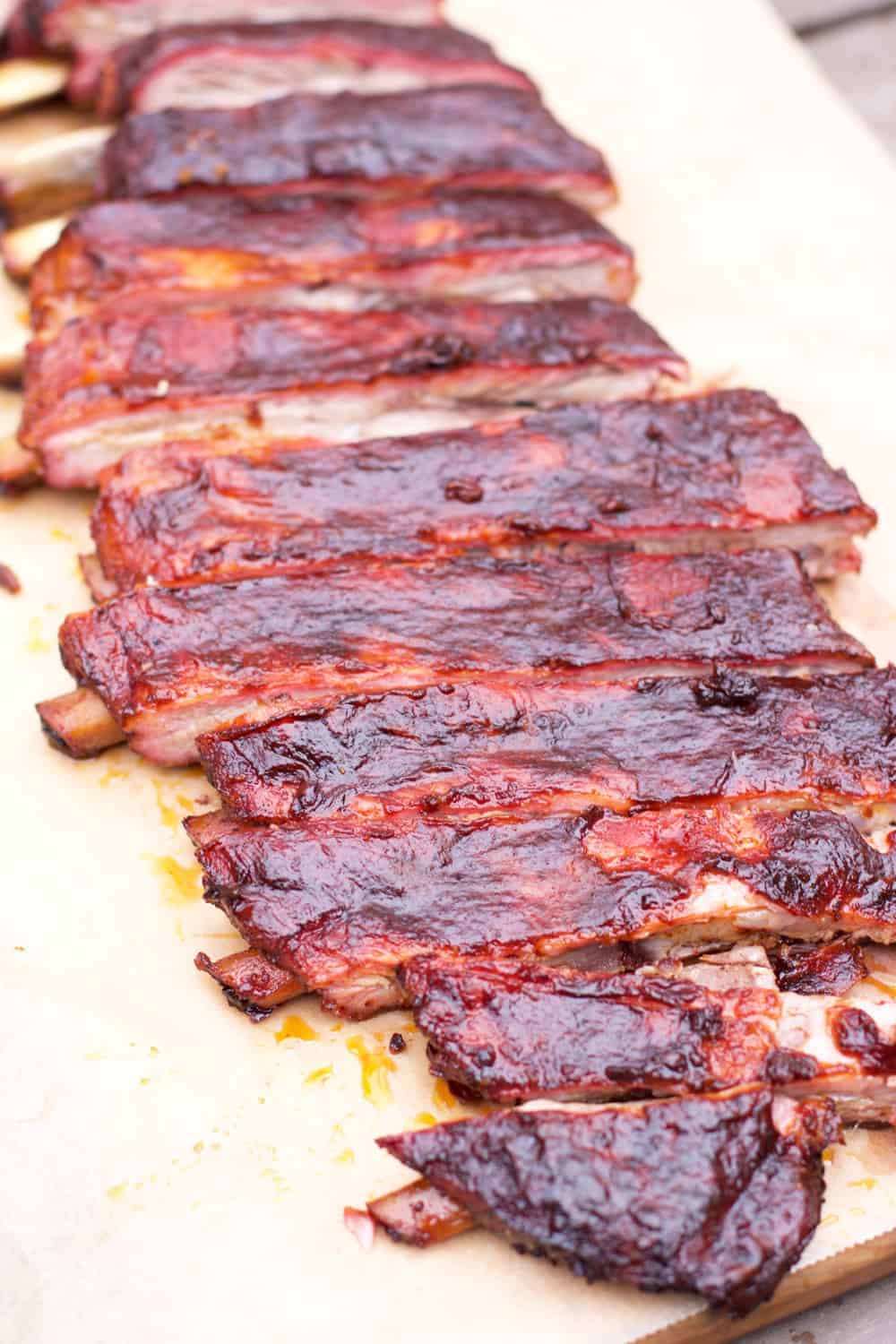 Smoked Pork Ribs with Asian Spice Rub & Sauce
… Or these amazing beauties? These are filled with non-traditional flavors for smoked pork ribs, but they are out of this world. Savory, spicy, sweet, finger licking ribs. Yes yes yes!!! Smoked Pork Ribs with Asian Spice Rub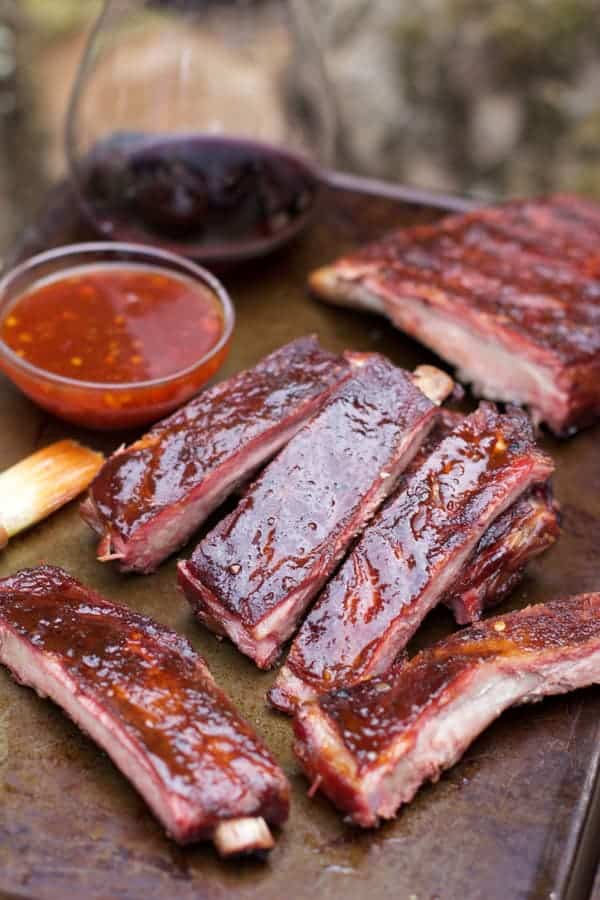 Glazed BBQ Chicken
Who doesn't love some good 'ol BBQ Chicken (ok, besides vegetarians)? These are my favorite.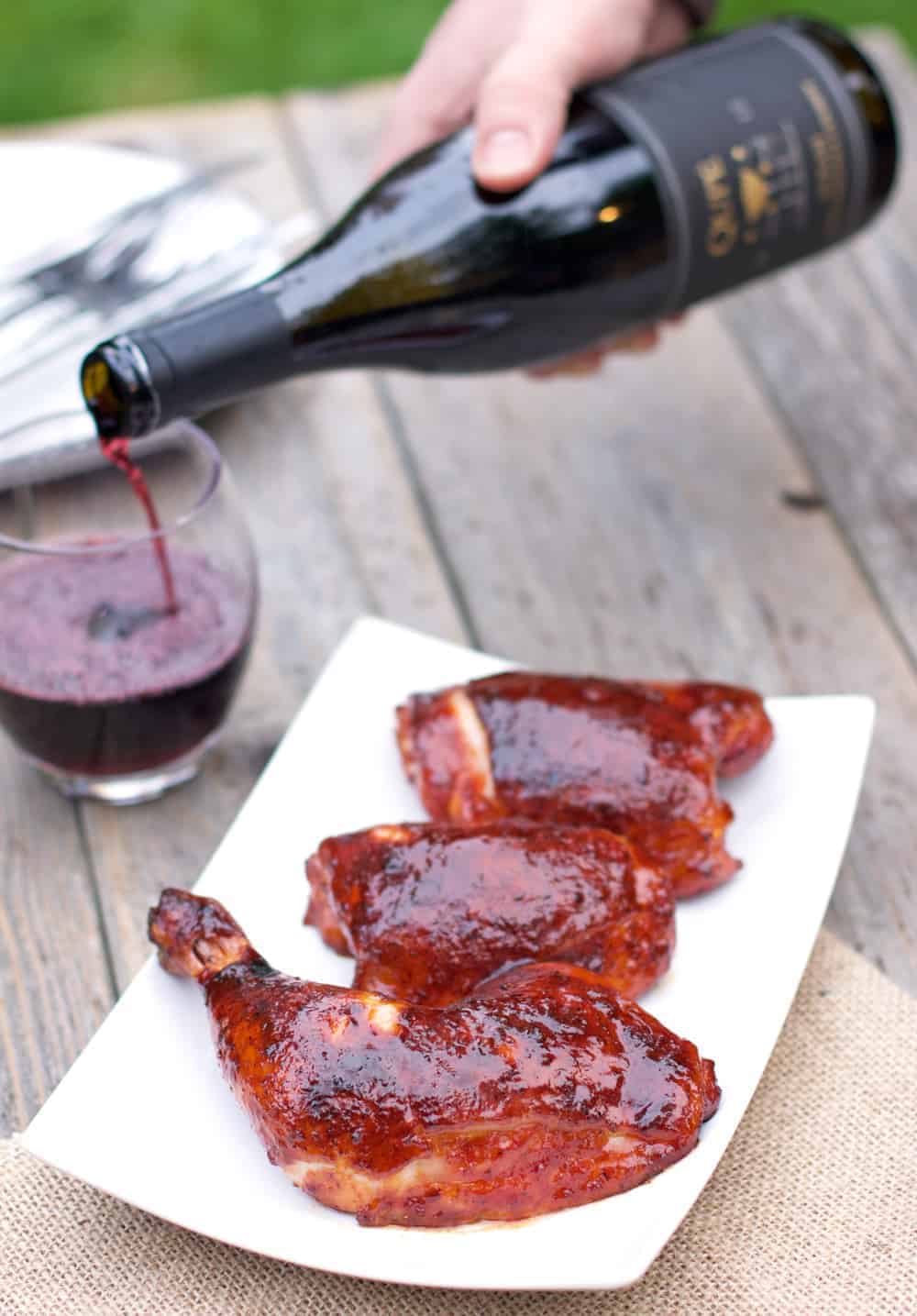 Smoked Tri-Tip with Chimichurri Sauce
This is a staple around these parts. It often shows up weekly on our dinner table, so why not on the 4th? Easy, delicious, and fool-proof. It's a huge crowd-pleaser too! Smoked Tri Tip Sandwiches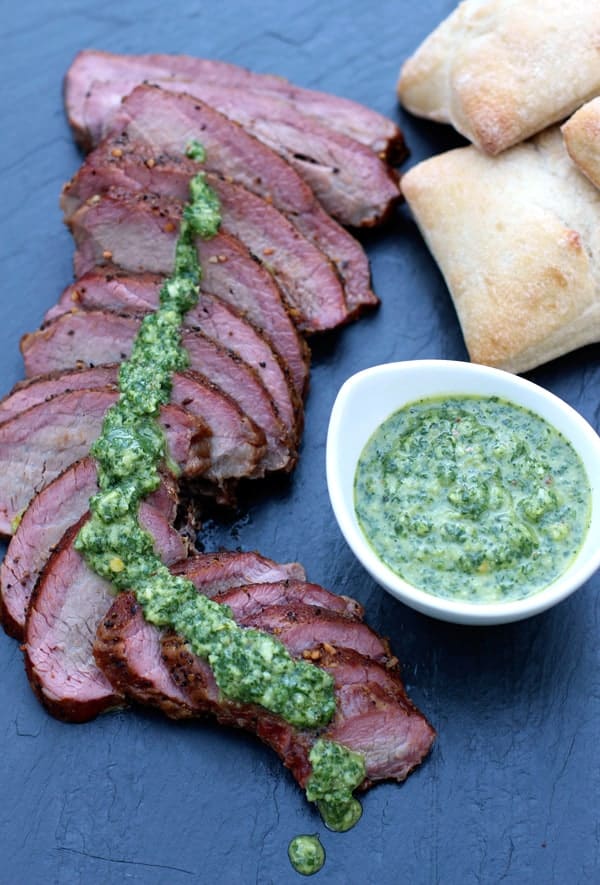 Smoked Brisket
Briiiiisssssskkkkeeeeetttt! If your goal is to GO BIG this holiday weekend, meaning you intend to spend 12-14 hours tending to your smoker, drinking cheap beer to kill the time, instagramming your process, and impressing your friends with your efforts, then Smoked Brisket is for you.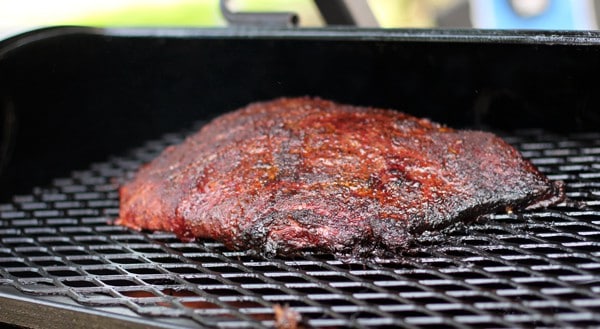 Smoked Beef Short Ribs
Want some awesome beef but don't have 14 hours to dedicate to the process? That's cool. You've got other things to do, like tend to your garden, go to Bed Bath & Beyond, clean your baseboards, etc. You can still eat some amazing beef by cooking up some Smoked Beef Short Ribs. So good.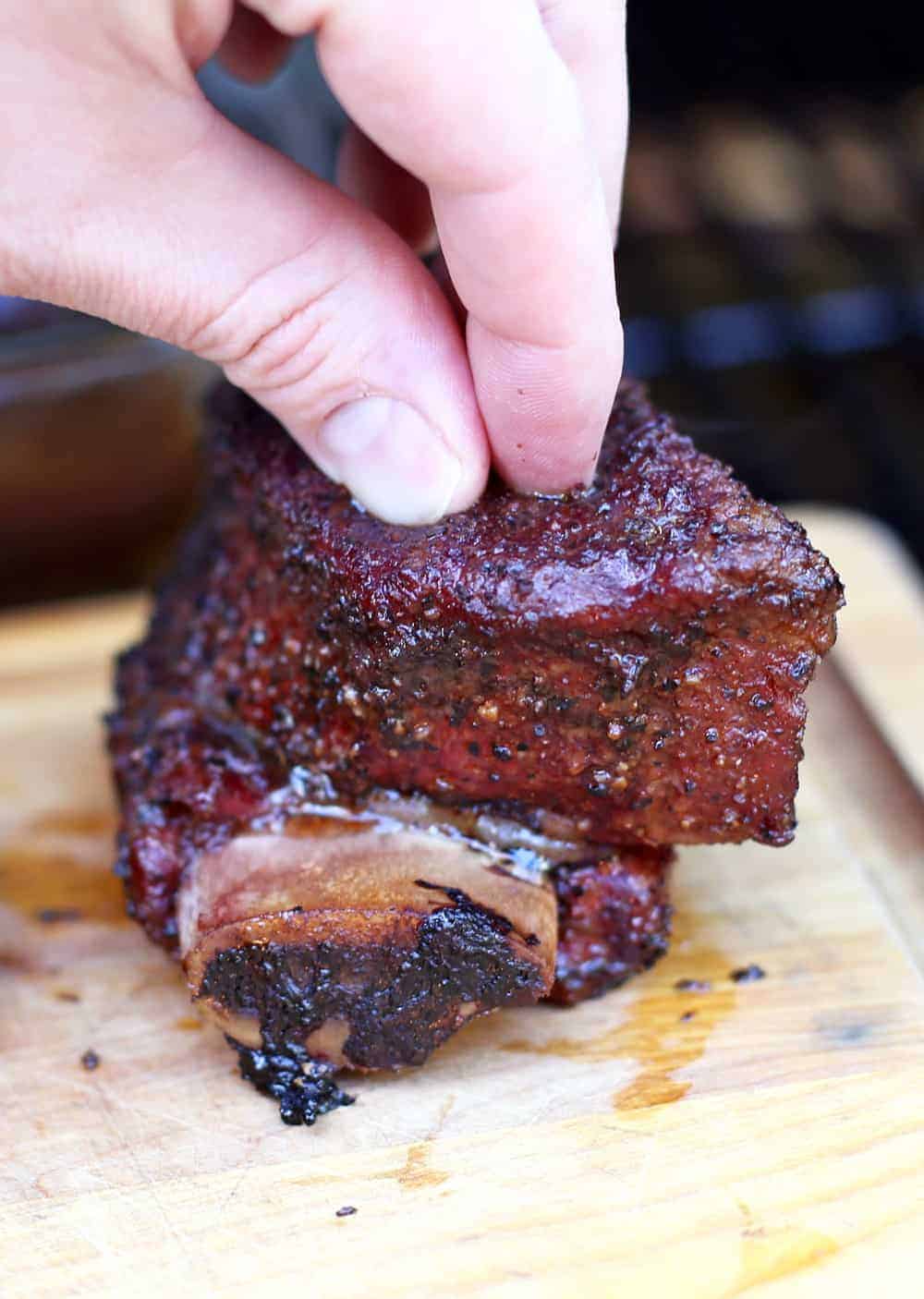 Smoked Pork Tenderloin with Blackberry Bourbon Sauce 
More of a pork fan? Pork tenderloin is tender and delicious, especially with some fresh summer berries and bourbon drizzled all over for good measure. RECIPE HERE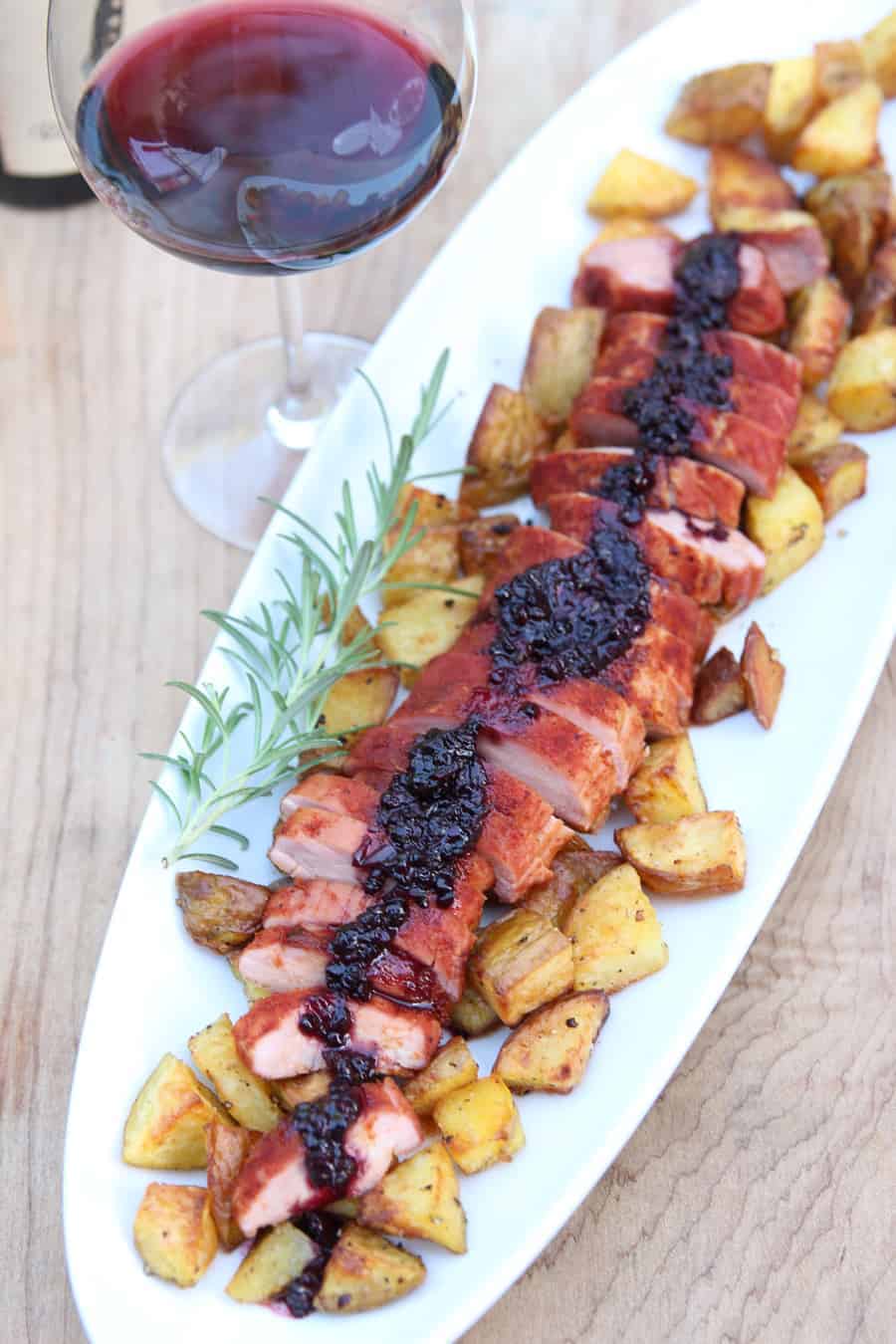 And for dessert…….
Smoked Strawberry Shortcake with Smoked Bacon Biscuits
Am I the only one who feels like strawberry season came and went WAY too quickly this year? If you're lucky enough to still have some fresh berries to pick for this then you have to make this! Though I won't tell if you have to go buy store-bought strawberries either. As long as you make this. It's kind of ridiculous how incredible the combination of fresh and smoked strawberries topped on top of these savory biscuits stuffed with smoked bacon is.  RECIPE HERE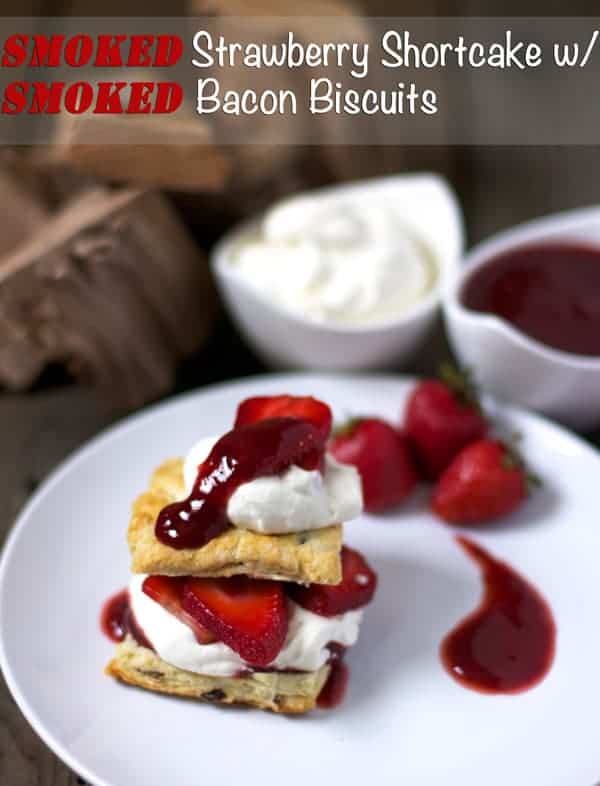 Bonus Recipes for the 4th
Want some appetizer or BBQ sauce ideas?
What about you?
What are you making this weekend??? I need more ideas. Like I said, we want to go BIG this weekend. Help!