T-minus six days 'till the big day.
The Super Bowl.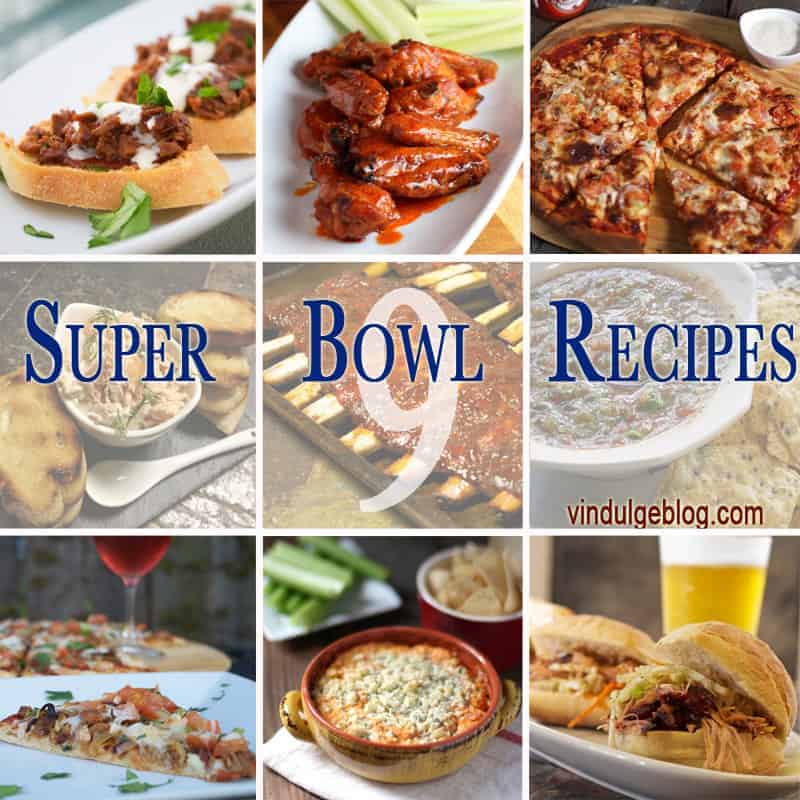 I'm not gonna lie, I only watch one football game a year – the Super Bowl (though I do fantasize about the idea of buying a traveling smoker just to take up tailgating).
To me, the Super Bowl is just one grand snack-foodie holiday, and I'm all for any excuse to have a party and nosh all afternoon.
If you're anything like me, you're already planning out what you want to eat during the big game.  So I've laid out some of my favorite snacks and appetizers perfect for the party – and yes, most are paired with wine!
There's no such thing as football watching party without some Buffalo wings, so the first three recipes are inspired by the one and only Frank's Red Hot, and all the magical things it can do to food.
Smoked Buffalo Chicken Wings
I never have to go out for wings at a restaurant ever again since hubby and I figured out the secret to the perfect wings, cooked up on the smoker and served with love. RECIPE HERE.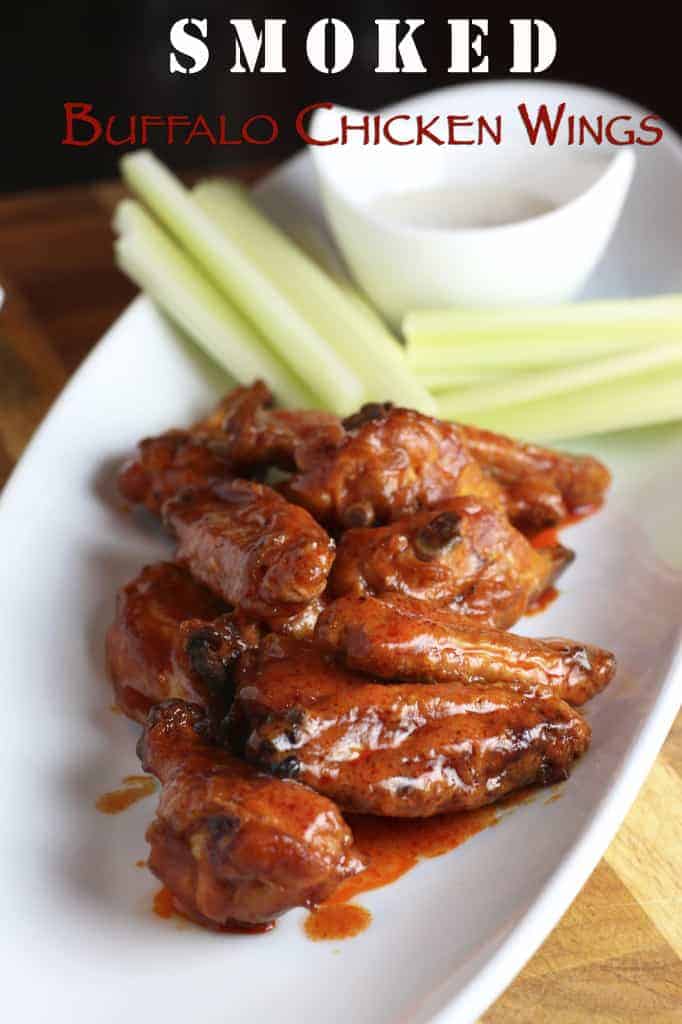 Smoked Buffalo Chicken Pizza
What's better than smoked Buffalo Chicken Wings?  Taking those same flavors and loading it up onto a pizza. RECIPE HERE.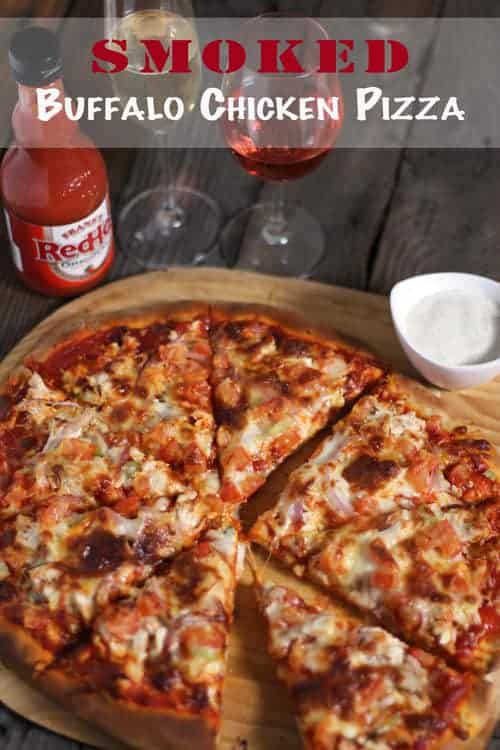 Smoked Buffalo Turkey (or Chicken) Dip
Originally written for leftover turkey, but chicken works even better!  All the amazing flavors found in a typical wing meal, mixed together into an irresistible dip.  Warning, this will go fast so make double! RECIPE HERE.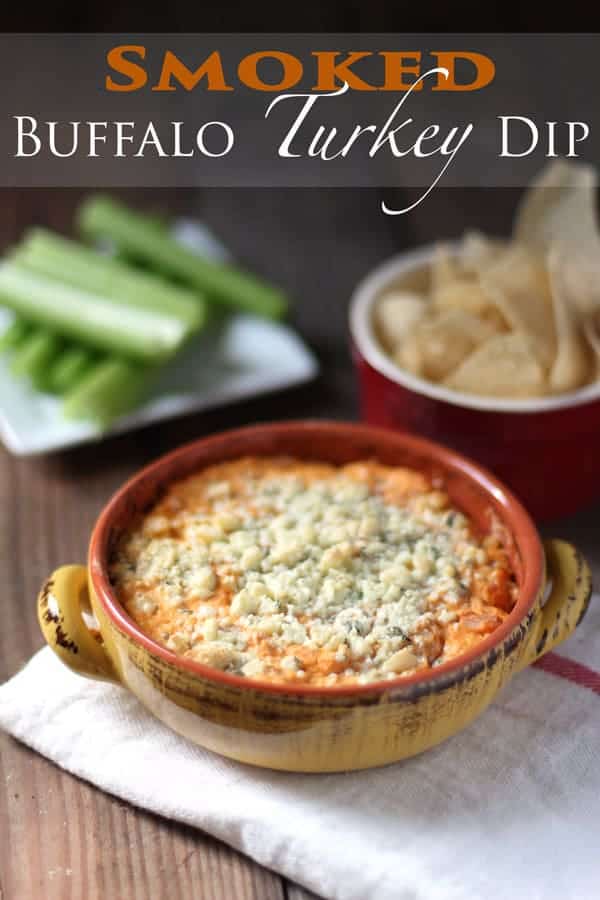 Smoked Pulled Pork Sandwiches: The recipe of all smoker recipes!
Really want to go all out this year? Make these sandwiches! They truly are the greatest thing we've ever made. I dream about them sometimes. RECIPE HERE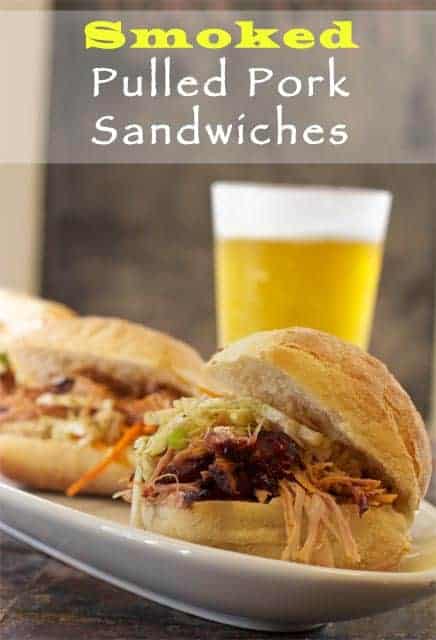 Smoked Beef Brisket Bruschetta
This will really impress your friends. Not only is it simply gorgeous, but it's ridiculously delicious. RECIPE HERE.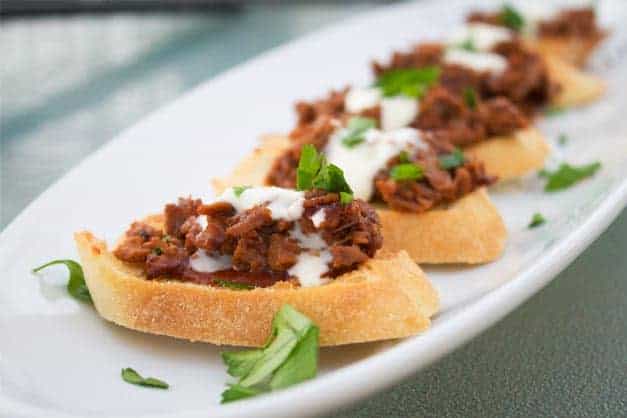 Smoked Beef Brisket Pizza
Got extra beef brisket?  Load it on top of this smoked brisket pizza.  Out of this world. RECIPE HERE.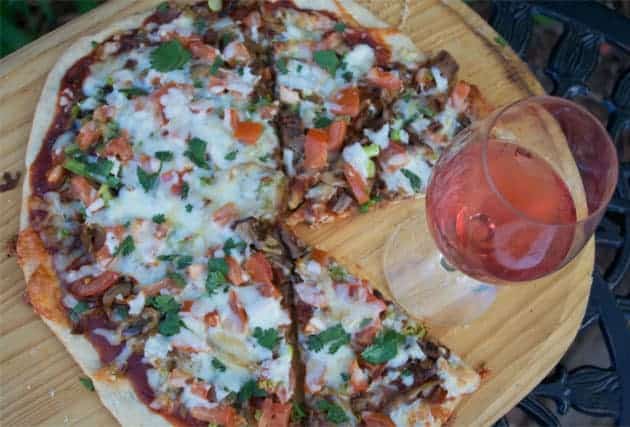 Smoked Pork Ribs
The ultimate tailgating food. RECIPE HERE.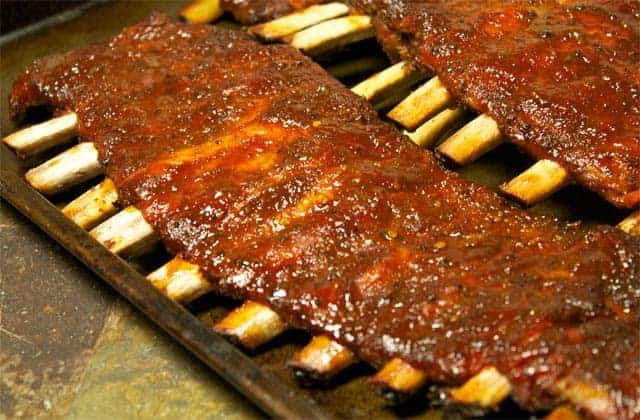 Smoked Salmon Spread
Sounds fancy, but it's so easy, creamy, and delicious. RECIPE HERE.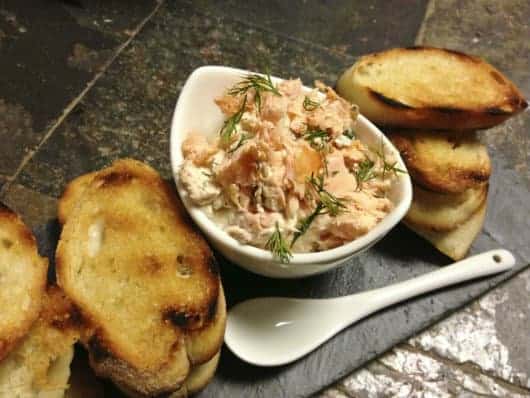 My Mama's Salsa:  basic salsa
Because you've gotta have chips and salsa at any party. RECIPE HERE.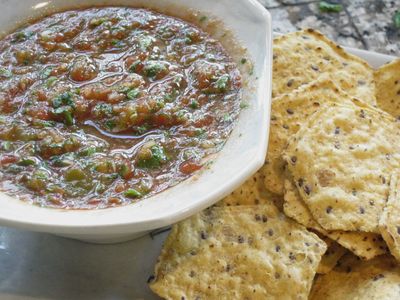 What am I going to try this year?  Smoked jalapeño poppers.  How good does that sound?  Now all we need to do is figure out where we're going to watch the game.
What about you? What are your favorite game day snacks?